United Kingdom
PROtech IT
PROtech IT is the UK's leading commercial IT cleaning company for telephone equipment and IT cleaning services
Your business and your staff need a hygienic and healthy work environment.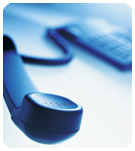 It is well known that the build-up of grime on IT equipment and the spread of germs in the workplace can undermine your operations, affect staff morale and increase absenteeism.
That is why as the UK's leading IT equipment cleaning company, we offer competitively-priced services designed to keep your business on track. We ensure your computers and telephones are fresh and hygienic. We can also reduce the negative impact of dust and dirt in technical areas such as server rooms and data centres.
Flexible and convenient IT cleaning solutions, from PCs and telephones to comm's rooms and ATMs
We have made sure our services are easy to tailor to your exact business requirements. We use only trained professionals and they visit your premises at a time which is convenient to you.
Our IT cleaning expertise spans throughout a variety of industries and computer equipment, offering services including PC cleaning, phone cleaning, communication room cleaning, and ATM cleaning.
This website provides all the information you need, including the reasons you should choose Protech IT Hygiene. We can also provide a specific quote for your business requirements, find out more by visiting our quote page.